Shamans and Shamanism – Alternative Healers

Origin of the term Shaman
In our modern culture, "shaman" has become a well-known and accepted name for a holistic healer. The term "shaman" came out of ancient Russia. It is what that indigenous culture called their healer. Other cultures across time had their own name for the tribe's healer, such as the Native American "medicine man or woman"; and the Hispanic healer known as "curandero" (male) and "curandeira" (female).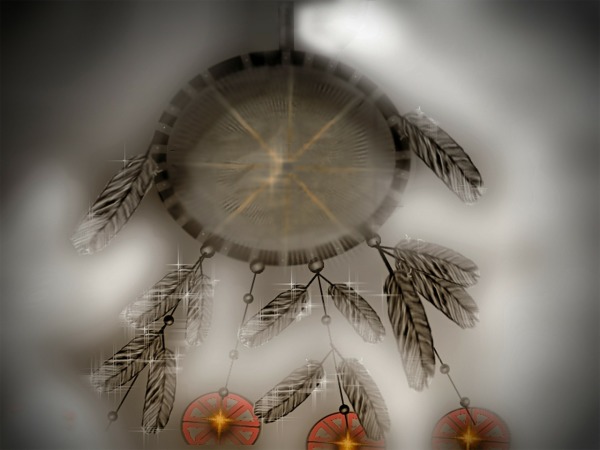 Shamanic healing
It is important to know that all shamans are healers, but not all healers are shamans. A shaman is a healer who works specifically with shamanic concepts, methods and techniques. A shaman goes on spiritual journeys on behalf of others. It is a visual-imagery experience.

What does a shaman do?
A shaman is healer who heals mind, body and spirit as a holistic system. Shamans perform transformational work and healing on all levels of the soul and psyche. In ancient and indigenous cultures a shaman or medicine man served as the tribe's holistic healer.

Western Medicine
However, in our modern Western culture this shamanic, holistic system of healing has been separated into three different classifications:

1. Psychologists, psychiatrists and therapists treat the troubled mind and give counsel for distressing emotions.

2. Doctors, physicians, physical therapists, chiropractors, etc. treat the body's physical symptoms.

3. Priests, ministers and preachers focus on spiritual needs.

There is of course, nothing wrong with any aspect of the Western treatment system. However each one of the three is compartmentalized and specialized. Their focus is in one area, that is, only on mind, or only on body, or only on Spirit. In the shamanic system, the focus is on all three at the same time.

There are exceptions to the Western way of healing. Some doctors are now understanding the mind-body-spirit connection. The more famous of these are Dr. Bernie Siegal, Dr. Andrew Weil and Dr. Deepak Chopra. There are many more. Also, some therapists do work hand-in-hand with doctors to find and treat the emotional causes of physical pain and illness.

When to seek an alternative healer
Everyone knows that emotional stress can cause physical problems such as headaches and backaches. But many people do not know that most physical symptoms, pain and illnesses have an emotionally-based origin. In addition to seeking treatment from a doctor, a person who is serious about healing on mind-body-spirit levels could also seek out a certified holistic practitioner or a shamanic practitioner as a team member.

Shamanism
According to Sandra Ingerman, (a practicing shaman), the word shaman means: "One who sees in the dark." Sandra states that to practice shamanism, is to open your vision to a world that is hidden from normal view and to enter the deeper reality of the unseen universe. She teaches that shamanism can be done through working with your dreams, and it can also be done in meditation or hypnotic trance. A guide ─ a 'helping spirit' ─ is involved. The guide can be a wise being from the spirit realm and/or it can be a totem/power animal.

Shamanism is an anthropological term referencing a range of beliefs and practices regarding communication with the spiritual world. Shamanism encompasses the belief that shamans are intermediaries or messengers between the human world and the spirit worlds.

A shaman embarks on spiritual journeys with his/her mind. These journeys can be done to explore the cause of an illness or emotional problem.

Shamans also have methods to heal the individual, such as extracting dark energy ─ removing it from the body and soul. They can use their hands and/or their breath to do so. They also perform certain chants and rituals to aid in healing.

Shamans are said to treat ailments/illness by mending the soul. Alleviating traumas affecting the soul and spirit restores the physical body of the individual to balance and wholeness.

A shaman can enter supernatural realms or dimensions to obtain solutions to problems afflicting the person and/or the entire community.

Shamans may visit other worlds and other dimensions to bring guidance to misguided souls and to amend illnesses of the human soul caused by foreign elements.

A shaman operates primarily within the spiritual world, which in turn affects the human world. The restoration of balance results in the elimination of an ailment.

In areas where indigenous shamanism still thrives, there is a clear divide between lay people (who participate in and practice shamanic belief and tradition) and the professionals or specialists themselves. A lay practitioner of shamanic practices is not awarded any special title, as the practice of shamanic techniques is the norm within traditional societies. A shamanic professional, who is a highly-trained and very often a spiritually-selected individual, is known as "a shaman."

In modern Western culture, those who practice shamanism are known either as shamans or as shamanic practitioners. The degree of training in traditional shamanism would determine a trainee's title. To be named a shaman would take years of study and training with a traditional shaman.
Shamanic Practitioners are usually highly trained as well, but may not have gone to study with indigenous shamans.

Always ask for credentials, training certifications and testimonials when seeking an alternative healer.


The above article is an excerpt from Tianna Galgano's forthcoming book:
SHAMANIC DREAMING, Heal Yourself, Help Loved Ones, and aid the Planet --While Sleeping.