Referrals and Testimonials
for Tianna Galgano

Public Speaking Venues -
Host Testimonials
"Tianna Galgano has presented at our meeting of CHANGE (Spiritual Affirmation Group) many times over the years. Each time we have enjoyed her immensely. She is the consummate professional. She arrives early and is always very well prepared. Because of Tianna's extensive expertise and experience, she easily covers her topics while interspersing her presentation with pertinent stories and relaxing humor. She is personable while retaining her professionalism. We book Tianna as often as she is available to speak at our meetings. Every time she presents something totally different. She is definitely one of our favorite speakers."
Ramona Lombard, President CHANGE
Tianna - it was a pleasure to have you as our main speaker today.
You have a very pleasant and yet professional presentation style and know how to make participants feel at ease even if they are challenged to share intimate details about themselves.
Jeff Stuyt, Promotor of "Our Growing Awareness"

Tianna Galgano has offered presentations at Pueblo Light Connection and also for the Pueblo Holistic Fair several times over the years. She is a natural public speaker with a relaxed and comfortable teaching style. Tianna is well-prepared and professional, and it is always a pleasure to have her present for Pueblo's Holistic Events.
Linda Weiner, Director ~ Pueblo Light Connection; Producer ~ Pueblo Holistic Fair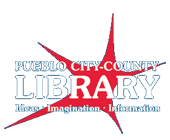 PUEBLO CITY-COUNTY LIBRARY DISTRICT
I'm writing to sing the praises of Tianna Galgano, who has provided experiential presentations at the Pueblo County Library District over many years. Tianna is a treasure for the library. She did a series of presentations on dreams two summers in a row as part of our Summer Reading Programming, one series for adults and another series for teens at all five library locations. Her presentations were well-attended and audience feedback was extremely positive. Tianna also offers talks and presentations many times each year at the Pueblo West Library and the Main Pueblo Library. Tianna has a strong following, and draws an enthusiastic and engaged crowd. She connects with people and is so open and generous with her time and her knowledge
Thank you for the opportunity to tell you about what a special and presenter Tianna is for the library and the public.
Cindy Shimizu
Manager, Pueblo West Library

Testimonials from Workshop Participants
"Thanks for your class on intuition training. I really liked how you taught us how to EASILY tune into our intuitive voice and be able to clearly hear our intuition. That was a true gift to me. My profound insight is that all I have to do is ask and that I can find out what I need to know.
You are absolutely a great teacher and the pace that your class moved was excellent. A great teacher and great learning."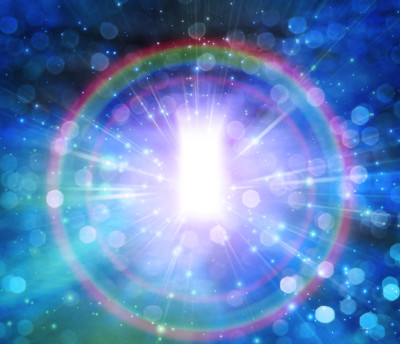 C. B
Reflexologist
"Tianna's Dream Workshop was awesome and life changing! Tianna is gifted in helping you get in touch with your intuition & helping you to Decipher your dreams! "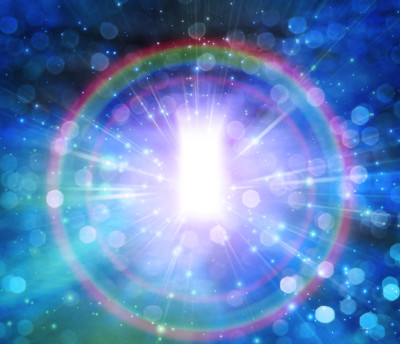 Cathie G.
Retired Teacher
"When Tianna came to the library to do a free talk on dreams I knew I needed to go! The 2 hours wasn't enough time for all the information Tianna has to offer, so I was really excited to go to her Dream Workshop. When she taught us her Deciphering Dreams technique I was completely blown away. Wow! How can you get that much information from a simple dream? I knew this process was something even I could do on my own! Thank you so much Tianna, Your Decipher Process proves how important dreams are."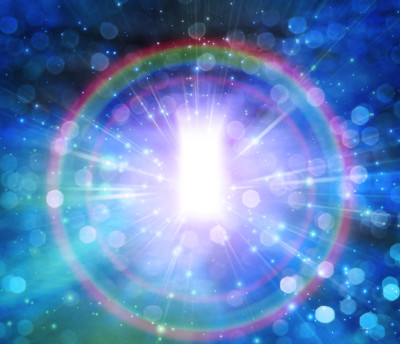 Valerie T.
...I'm still stunned at the breakthrough I made with Tianna in just an hour
that years of talk therapy were not able to accomplish...
"I had no idea what to expect when I attended Tianna's Dream Workshop. However, I soon felt very trusting of her. I told her about a recurring nightmare that I'd had since age 6. As we began to Decipher it, I experienced fearful feelings. But as Tianna's calm voice assured me, and as she used an EFT method of gently tapping on my face and body, I was amazed at how much I was relaxing. The fears disappeared and I was able to calmly Decipher my nightmare.
The dream's content was about being trapped in my basement as it was filling with water and there was nowhere to escape. However, when I interpreted it using Tianna's "Dream Decipher Process," it turned out to actually be about my traumas caused by an abusive drunken dad who took me to the basement often and beat me.
Once we learned the true meaning of the dream, Tianna told me that a recurring nightmare indicates that an inner child is still trapped in painful memories and fears. Tianna suggested that she do a shamanic soul rescue. She led me on a shamanic journey into my past and guided me to take my inner child out of that basement prison and take her to a safe place. Then we did some healing work with my inner child. I was also able at long last to forgive my dad.
I am still stunned at the breakthrough I made with Tianna in just an hour that years of talk therapy were not able to accomplish. I had a dream a few days later of looking out the window of my childhood home and seeing my six-year-old self, smiling and waving at me from the lawn.
I am so thankful. Tianna's Dream Workshop proved to be a life changing day for me."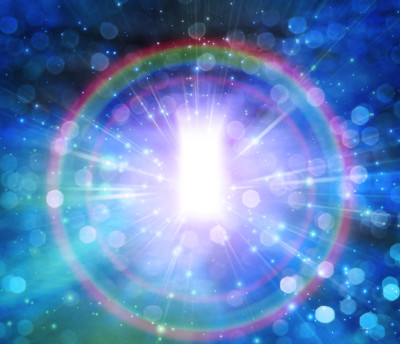 L.A. H.
A woman in her 60's
"Tianna has helped me in many ways. Her dream interpretation method is brilliant and very useful. She has helped me through some physical crises as well as helping me recognize and dissolve some emotional blockages. I've had NLP and EFT sessions with her. I give her 5 stars for her expertise and gentle but very effective sessions Thank you Tianna!"
Ann, Pueblo, CO
"I still remember fondly the work that Tianna did with me to help me let go of unfounded, irrational rage and aggression towards my beloved young daughter. I remember that our session work included dream-changing my nightmares. With Tianna's help in Deciphering my nightmares I discovered that my 'always under the surface' anger was about the way my father scared me as a child.
Tianna's session with me worked! because I have not had that inner anger problem at all since then. Thankfully my daughter is now a well-adjusted young woman."
T. H. Teacher and Life Coach
"Tianna is a blessing in my life. My Father is in a nursing home and I am his caretaker. Because of painful memories from our past, I was experiencing difficulty visiting him and expressing affection. Her NLP, dream work and EFT expertise brought about an amazing transformation in just one session. I received clarity as to the positive reasons for our difficult relationship and am now doing my very best to nurture him and make his last days more enjoyable.
Tianna is an amazing woman with quite an array of talents, an incredibly loving heart and an adventuresome Spiritl" Dolores. Pueblo, CO
Reviews for Tianna's Books
"I subscribed on Tianna's website to get the gift of her free "Nightmares" chapter from her book Decipher Your Dreams. Her writing style is so personable and easy to read, as if she is speaking right to you. After reading that free chapter, I ordered her book. Via her book and speaking to her in person, I have had so many dream breakthroughs. I have had many dreams that I would normally forget about or repress, and instead I was able to interpret them and get real meaning for my waking life. Now I feel more connected to myself because I AM listening to dream messages from my Higher Self."
Doe Renee, College Student
"Many people think of dreams as nothing more than a half-remembered jumble of images that come to us while we sleep, which don't really have much meaning or bearing on our lives. Tianna's book DECIPHER YOUR DREAMS will change your understanding of dreams, and more importantly, how the subconscious mind uses metaphor to communicate to us about our negative thoughts, our need to change situations in our lives, and how to become healthier mentally, physically, and emotionally."
L.H. Martial Arts Teacher
"What a birthday treat it was to meet you in Sedona while on our vacation. I am almost finished reading your book which has triggered many insightful dreams. I am forever grateful for what you have taught me personally about interpreting my dreams and what I have learned through your book.
A big hug to a most loving healer!!"
Maggie, Canada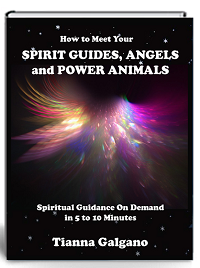 "Tianna,
Thank you so much again. Your Spirit Guides book has really changed my whole outlook on life. I am looking forward to your next book."
Athena x
"Tianna's book Meet Your Spirit Guides is user friendly. I have utilized many of the meditations and suggestions in the book and have received amazing, fast results for myself and for my clients! Learning to tap into the inner sub-conscious world, really does change old beliefs from the core."
Fran B. Life Coach


"Meet Your Spirit Guides promises Spiritual Guidance on Demand. And really, it truly IS possible!! This book is super easy to follow and concise. Tianna empowers the reader to discover their own unique style of intuition with specific exercises. She offers numerous guided meditations to assist the reader in accessing the resources they need. I have found this book gets to the point and is practical and encouraging. It is not beefed up with fluff or hype. Super pragmatic. Highly recommend it!" Roseann

TALK SHOW HOSTS:

To converse with me about a possible interview on your show, please click on the "contact" button below. I will get back to you within a day.
WANT MY HELP?

Do you want to have your weird dream or nightmare interpreted?

Do you want to experience a shamanic healing journey?
Would you like to meet your Spirit Guides and be able to get guidance?
CONFERENCE PROMOTERS

I have presented at conferences nationwide since 1986. If you are seeking a seasoned professional presenter, please contact me.
ORDER BOOKS

Click on the book image below. It will take you to an order page.