Thanks for Requesting
Heal Your Heart Meditation
Download mp3 below

"Heal the Hurts inYour Heart"
About this meditation

Loved ones can be well-meaning and may not realize that they have hurt you. You don't have to hold that pain in your heart.

Bullies and mean-spirited people may intend hurt, but you don't have to hold onto that pain.

You can release hurt and pain symbolically in Tianna's shamanic journey healing meditation.

Choose only one person at a time for this meditation.

I recommend doing this meditation whenever a new hurt happens. Or, do it when a hurtful memory from the past comes to mind.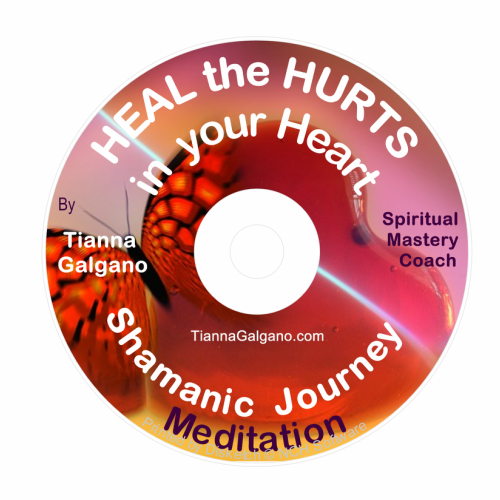 Important Note: These mp3 files will not download directly to Apple products -ie - iPhones, iPads or iPods. You must have a download app that will download zip files.

You can download directly to your computer, then transfer to your Apple device or any other mp3 player

What Clients Like the Most:
This is a Shamanic Healing Journey into your Heart
It uses my healers!
I love that this meditation is designed to call on my own spirit guides & Higher Self to help my heart heal.
It's Personal!
This meditation helps me find peace.
I can do it anytime I want to forgive someone who hurt me.
It's Easy!
I love the fact that I am walked through the process. I don't need a script to read, or wonder if I have missed a step.
It's Powerful!
I use this when I have been hurt by someone. Releasing can happen in minutes! I can heal the hurts of the past.
Copyright 2014 - Tianna Galgano - All Rights Reserved